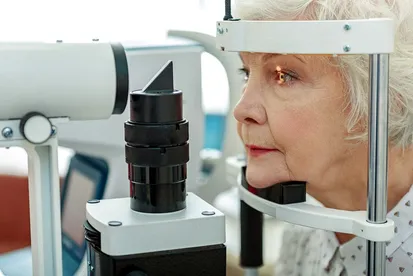 Why You Need to Schedule Regular Diabetic Eye Exams
Staying on top of your eye health is crucial if you have diabetes. Here at Jackson Eye, our goal is to help all Fairburn, GA, residents keep their eyes in good condition as they age and help them with any underlying conditions they have that affect their eyes.
How are we working toward that goal? In addition to providing treatments for existing eye conditions, we are also focused on preventing those issues.
Rely on our expertise if you want to maintain your eye health as you live with diabetes.
How Your Optometrist Can Help Maintain Your Eye Health
Prevention is always preferable to cure. That's why we emphasize the importance of regularly undergoing a diabetic eye exam to all our patients.
Visiting your eye doctor for regular exams is essential even if you don't have diabetes. It just becomes more important if you have that disease since your eye health can deteriorate faster than you expected.
Aside from increasing your vulnerability to eye problems, such as cataracts and glaucoma, your condition may also make you more prone to developing diabetic retinopathy. Diabetic retinopathy is a condition that can eventually rob you of your vision. Doing something about it as early as possible is ideal.
That's where the diabetic eye exam comes in. After conducting the exam, your eye doctor will be able to tell if there's something wrong with the blood vessels in your eyes. Once they've flagged that potential issue, they can take further actions to treat your condition.
What Happens During a Diabetic Eye Exam?
You should know that a diabetic eye exam is not the same as a regular exam. Over the course of the diabetic eye exam, your optometrist may add extra steps to the process so they can better ascertain your eye health.
The exam often starts with the optometrist asking about your medical history. After that, they may ask you to read an eye chart. The eye doctor may also dilate your pupils to get a better look at your retinas.
The optometrist may conduct an exam known as fluorescein angiography to examine the blood vessels in your eyes. This particular test is especially useful for examining the current structure of those blood vessels.
Another exam involves the usage of an instrument known as an ophthalmoscope. The ophthalmoscope gives your eye doctor a clear view of your retinas.
You may also undergo optical coherence tomography during the diabetic eye exam. Optical coherence tomography is useful for inspecting the thickness of the blood vessels in your eyes.
Before wrapping up the exam, your optometrist will also check your eyes for any other abnormalities, such as cataracts or glaucoma.
Head in for Your Eye Exam Today
Scheduling regular eye exams is highly recommended if you have diabetes. If you're a Fairburn, GA, resident who's looking for expert eye care, then we at Jackson Eye can provide assistance. Drop by our clinic today and let us check on your eye health. Or give us a call at (770) 629-4351 to schedule an appointment.